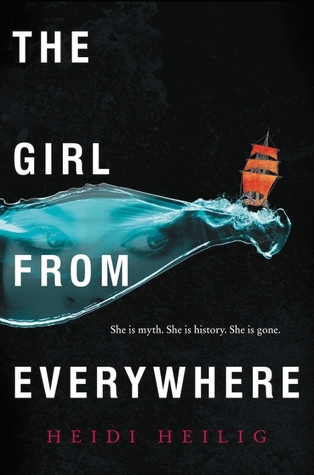 Title:
 The Girl From Everywhere
Author:
Heidi Heilig
Publication Date:
Ferbruary 16, 2016
It was the kind of August day that hinted at monsoons, and the year was 1774, though not for very much longer.



Sixteen-year-old Nix Song is a time-traveller. She, her father and their crew of time refugees travel the world aboard The Temptation, a glorious pirate ship stuffed with treasures both typical and mythical. Old maps allow Nix and her father to navigate not just to distant lands, but distant times - although a map will only take you somewhere once. And Nix's father is only interested in one time, and one place: Honolulu 1868. A time before Nix was born, and her mother was alive. Something that puts Nix's existence rather dangerously in question...